Always close the door with a loud sound?


Automatic Door Self-Closer is a door close that helps you to close the door automatically and without any sound. It can fit any door even cabinet door!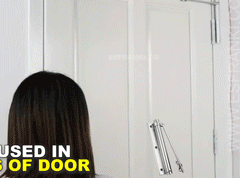 It is easy to install and automatic mechanisms. It is also easy to disengage. No more door accidents at your home!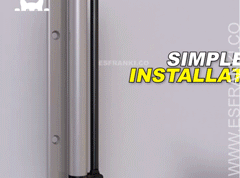 FEATURES:
Fits All Doors
Fire Doors Adjustable works with all types of medium doors -- right and left opened doors, wood and metal doors.

Easy To Install
Just pry out the adjustment latch and rotate it with inner hexagon according to diagram. Lock the latch and done.

Durable
Endure over 500,000 open/close cycles, for the best in performance. Salt spray tested for 96 hours with perfect results.

High Quality
Made of commercial-grade aluminum alloy with spring operation, totally automatic closing. Protects your door and lock.
SPECIFICATIONS:
Material: Stainless Steel
Size: 5cm x 18cm
PACKAGE INCLUDES:
1 x Automatic Door Self-Closer