Creamy Tips Icing Syringe
creates cream decor on cake effortlessly with this piping syringe. 
Embellish cream styling
just by a press
and
replace the demanding pastry bag
! Just
press the top of bottle downward
as like as using an syringe.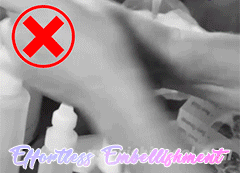 It provides 7 styles of tip for dessert decoration, including
flat, pointed, wave, cloud, small flower, middle flower and large flower
etc.