Always have a fidget toy with you when you need one!  ✨
This octopus keychain is the perfect on-the-go reversible pop-it fidget. It can be hung easily on your bag and pressed on and on whenever you are! Designed with 8 bubble legs and a cute head that pops back to its original state once pressed. It makes soft popping sounds that are quiet enough to be used in public spaces or at work. Offering you great relaxation and sensory stimulation.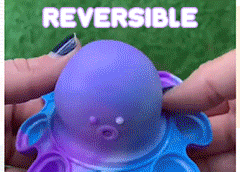 It is constructed with durable silicone material that is completely non-toxic and water-resistant. Allowing you to play and enjoy the pop-it octopus whether you're at a beach, pool, camping, picnic, work, travel and so on! It comes in different cute colors for you to choose from! A perfect sensory fidget keychain to give to your kids, friends, family, relatives or partner.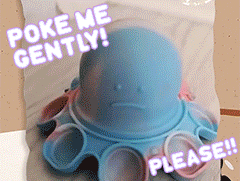 Fiddle your anxiety and stress away by popping this reversible Pop-It Octopus Keychain Toy! ✨
FEATURES:
Pop-It Octopus Toy

🐙


A fun push-pop keychain that you can take on-the-go! This cute octopus can be played and enjoyed anytime, anywhere you are! Whether in school, at home, office, car, vacation or when you're taking a walk. It comes in different cute colors and can be hung on your backpack, pouch, belt bag, wallets or even with your keys. Making it the ultimate option in terms of an easy to carry fidget toy.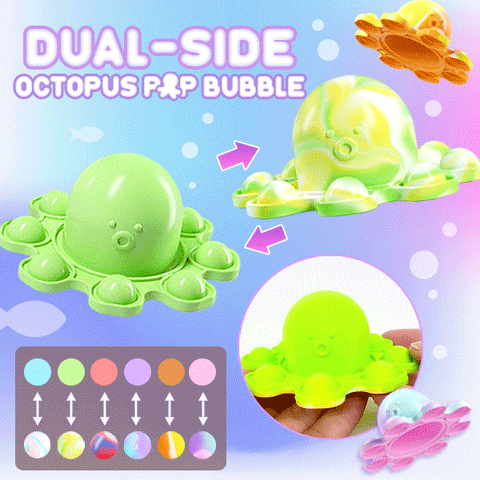 Instant Stress Relief

🐙


This cute octopus toy helps to relieve stress, anxiety and restores mood by popping the bubbles over and over. It makes a soothing pop sound that promotes relaxation and relief. Ideal for kids, teens and adults, especially those with ADHD.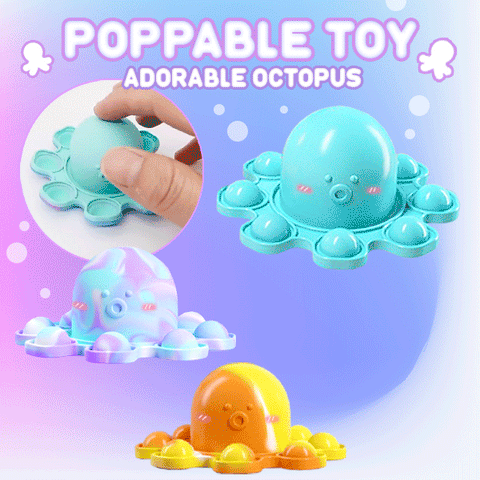 Reversible Design

🐙


Featuring a unique double-sided design that can be flipped easily for an uninterrupted popping! It has a cute realistic octopus shape with 8 bubble legs and a head that pops back to its original state once pressed. Allowing you to play, enjoy and hang it back without worrying if it is the right side. Just simply flip it over and start all over!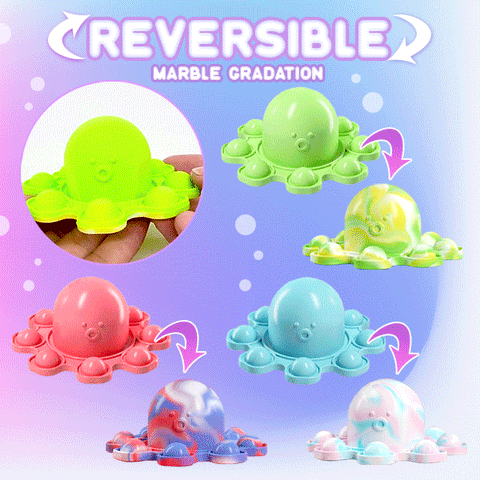 Perfect Push-Pop Gift

🐙


It is suitable for everyone and can be attached easily to a bag, wallet or more possibilities. Making it the best sensory fidget to give for your friends, family, relatives and partner.
Premium Quality

🐙


Made of high-quality, organic silicone material that is durable, water-resistant and nontoxic. Designed specifically to let you kill time while simultaneously releasing negative emotions.   
SPECIFICATIONS:

Material: Silicone
Size: 9 x 4.2 cm
PACKAGE INCLUDES:
1 x Dual-Side Octopus Pop Bubble