Hard to clean lint and debris leaving in laundry tub after every wash?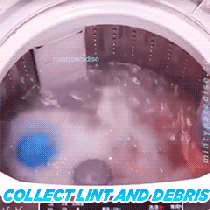 Floating Laundry Lint Catcher is a cone-shaped mesh net designed to stop lint, hair, fur and other debris from clogging your laundry tub and sink. 
grabs excess pet hair and lint into the net.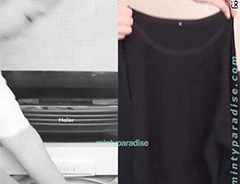 Simply toss it in the washer and that's all! Enjoy your freshly clean, lint-free clothes after every wash - it effectively prevents lint from depositing on your clothing. 1 Catcher reused for 1000 loads!
FEATURES:
Lint & Hair Catcher


Featured a

cone-shaped mesh net

that collects

fur, hair, lint, dander, and other debris

from your clothing. Enjoy your freshly

clean and lint-free

clothes with minimal effort.

 
Protect Laundry Machine 


Grabs excess pet hair and lint into the net to prevent lint from

clogging

laundry tub or sink.

Easy To Use


Tumbles the hair catcher with your laundry loads and cleans off the clung hair inside the net every time after laundry.

 



Reusable


Can be washed and reused for

1,000 loads

of wash.
Safe for All Clothing
Made of

non-toxic, hypo-allergenic 

and self-cleaning material.
SPECIFICATIONS:
Material: Polyester, PP

Floating Size: 8 x 8cm

Mesh Size: 15 cm

Color: Gray/ White/ Purple/ Yellow/ Blue/ Pink
PACKAGE INCLUDES:
1 x Floating Laundry Lint Catcher