Bad ground clamps may cause welding current leakage or restriction, resulting in inefficient & insecure welding⚡ Securely set up a ground clamp for welding jobs in seconds 🔨 🧲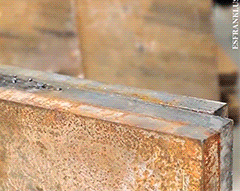 Magnetic Welding Ground Clamp is made of premium copper with excellent conductivity, which helps complete electrical circuits for a welding arc.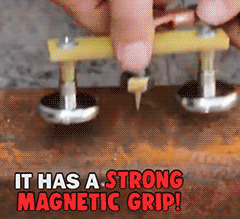 Speed up grounding chores for welders - By simply attaching to any metal surfaces with strong magnetic discs, it serves as a detachable ground point that holds tightly without bulging or falling off. 
Magnetic version VS traditional ground clamp?
🧲 Magnetic ground clamp offers more options for a ground point location. Can also be attached to metal poles, struts, railings, welding table etc. Traditional clamp is highly limited by thickness of the base metal.
FEATURES:
Ensure Stable Welding


Made of premium copper with

excellent conductivity,

which helps complete electrical circuits for a

stable welding arc

. 

Auto-retract spring conductive tip

also ensures stable, easier connection.

Magnetic Clamp


Engineered with

strong magnetic discs

, it firmly attaches to

any flat/curved metal surface

without bulging or falling off. No need to take minutes searching for a perfect ground or attaching grounding tabs.
Easy to Install
Just attach it automatically

without screwing / clipping

.  

SPECIFICATIONS:
Material: Copper, Insulation Board, Magnets

Magnetic Disc Diameter: 35 mm

Type: Double magnet / Single magnet
PACKAGE INCLUDES: