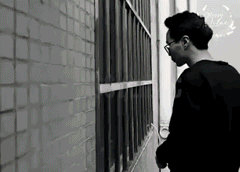 One-way vision window film offers you an advanced level of privacy! It has an exceptional 1 way vision, that helps you shield the outsider from seeing your interior. The perfect solution specially when you live in close neighbours. Easily apply it in minutes just by sprinkling water to your glass window and gently stick the film! You can now have 24 hours privacy while still having a clear view from the outside!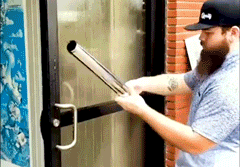 It also offers other multiple benefits! It has a film technology that effectively blocks and filters harmful UV rays. Protecting your house interior and furniture from breaking and fading. This film blinds is great in energy saving as it acts as summer and winter insulation, preventing air conditioning and furnaces from overworking.
Make yourself at ease with this Privacy Window Film Blinds and Get Yours Now!
FEATURES:

1-Way Privacy Film
This magical blind delivers an exceptional 1 way vision and guaranteed privacy during daylight. Providing you a clear view from the outside, but blocks unwanted lookers from seeing the inside which also helps to protect you from potential theft.

UV Protection Blinds
It offers you significant sun and heat control benefits that effectively blocks harmful rays and radiation. Protecting your house interior and valuable possessions.

Energy Saving
This window covering acts as an insulation, keeping your interior warm in winter and cool in summer. Providing great results in energy saving.


Easy to Install
Apply in minutes with this glue free design blinds for your convenience! Simply sprinkle some water to your glass, peel off the backing film and gently apply the blinds. Then you're done!

Wide Application
Cut it to fit the right size and apply it to any window from your house, kitchen, rooms, office or apartment! 

Premium Quality
Made of high-quality, anti-scratch layer that protects the glass from blistering, fading, explosions and prevents glass fragments from splashing. No more damaged blinds even when you have pets and children at home!
SPECIFICATIONS:
PACKAGE INCLUDES: