Keep your jewelry organized and protected in the Portable Jewelry Storage Solution Album!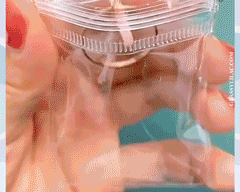 Your days of blindlessly looking for your precious jewelry are now officially over. This transparent storage book is an innovative way to keep your collection organized and neatly displayed while looking brand new! It is individually sealed which can avoid having scratch and friction from your fine jewels, preventing them from oxidation and damage. With our product you can now easily grab and find your accessories with ease! No more untangling your necklace and searching for matching earrings.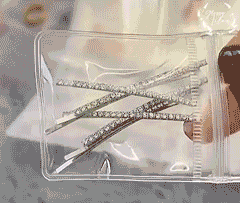 A book sized storage that fits in your bag while offering you a large capacity, great for storing all your jewelry. Elevate your style anytime, anywhere with this perfect on the go jewelry storage! 
No more sifting through bags, cabinets and lost jewels! When all your jewelry is on display -  finding even one tiny earring is super fast. Buy Yours Now!
FEATURES:

Easy Access Jewelry Storage Solution
Our product can keep all your gorgeous jewels organized and have it within sight. This clear book-like storage can help finding your accessories much easier just by simply flipping through it while keeping it dust-free.

Secured Protection
It is sealed completely and individually

,

preventing

your precious jewels

from

rusting, blackening and creating damage from scratching. 

Large Capacity
Addicted to jewelry? No problem! This transparent jewelry storage book got more rooms for your growing collection. It has the receiving capacity of  240 slots!

Perfect On-the-Go
It is l

ightweight and portable

, a perfect travelling companion for any occasion! Just slip it into your bag if you want to carry it with you.

Wide Application
If you have other interests than just collecting jewelry then you will love this! Suitable for storing beads, keychains, trinkets, buttons, charms, souvenirs and even small cards! Perfect for keeping your sentimental value for a lifetime!

Premium Quality
Made of high-quality, polyvinyl chloride (PVC) plastic which are sturdier and durable than other plastic bags making it hard to rip. A great jewelry storage keeping it safe, organized and dust-free.
 SPECIFICATIONS:
Storage Book Size:  20 x 15cm
Packaging Bag Size: 7 x 5cm
PRODUCT INCLUDES: